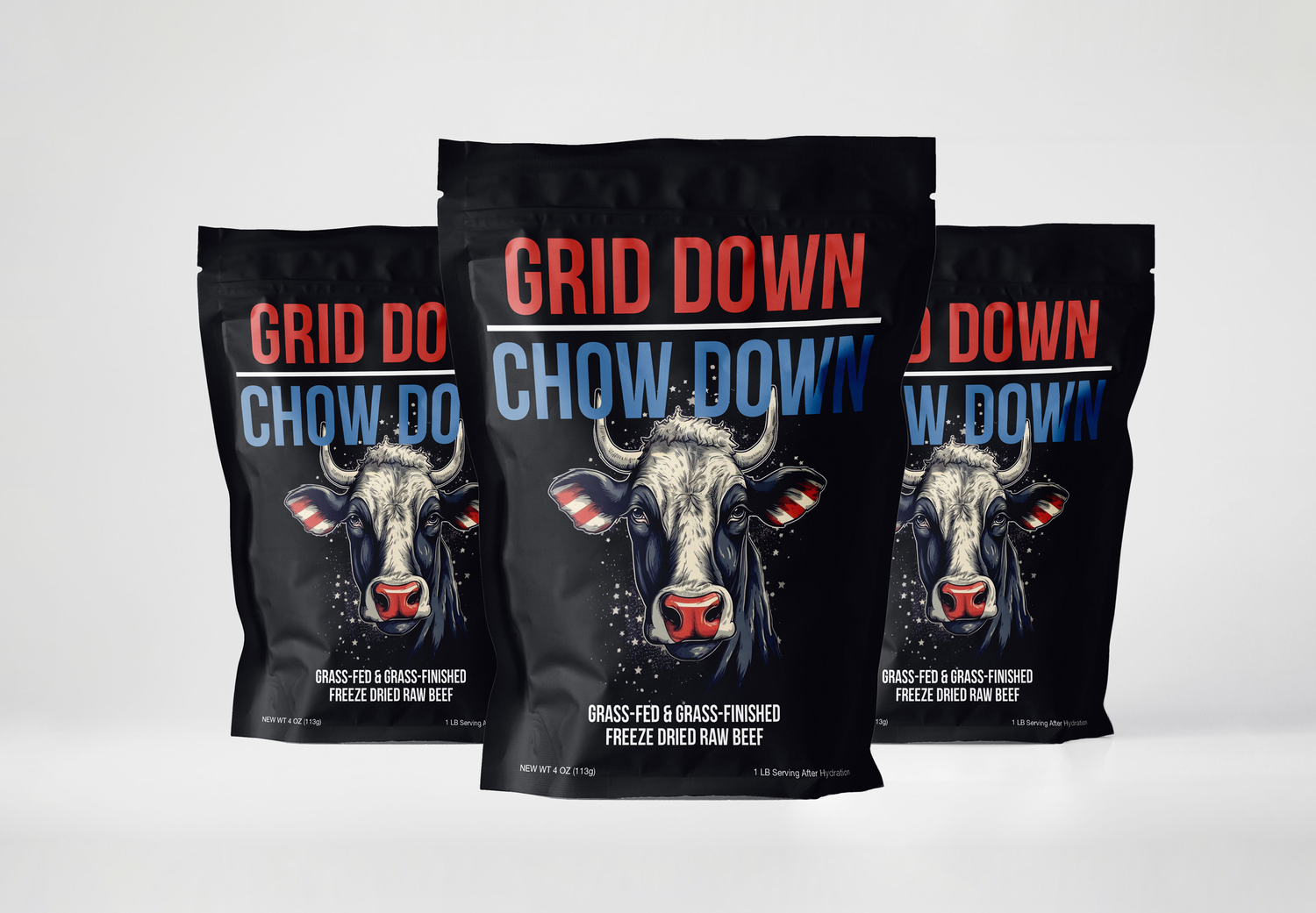 Groundbreaking Flavor, Delivered Monthly.
Receive monthly shipments with 12 servings of our freeze dried raw ground beef straight to your door automatically each month. Plus enjoy perks like priority shipments, deeper discounts, and VIP access to sales and promotions.
Subscribe & Save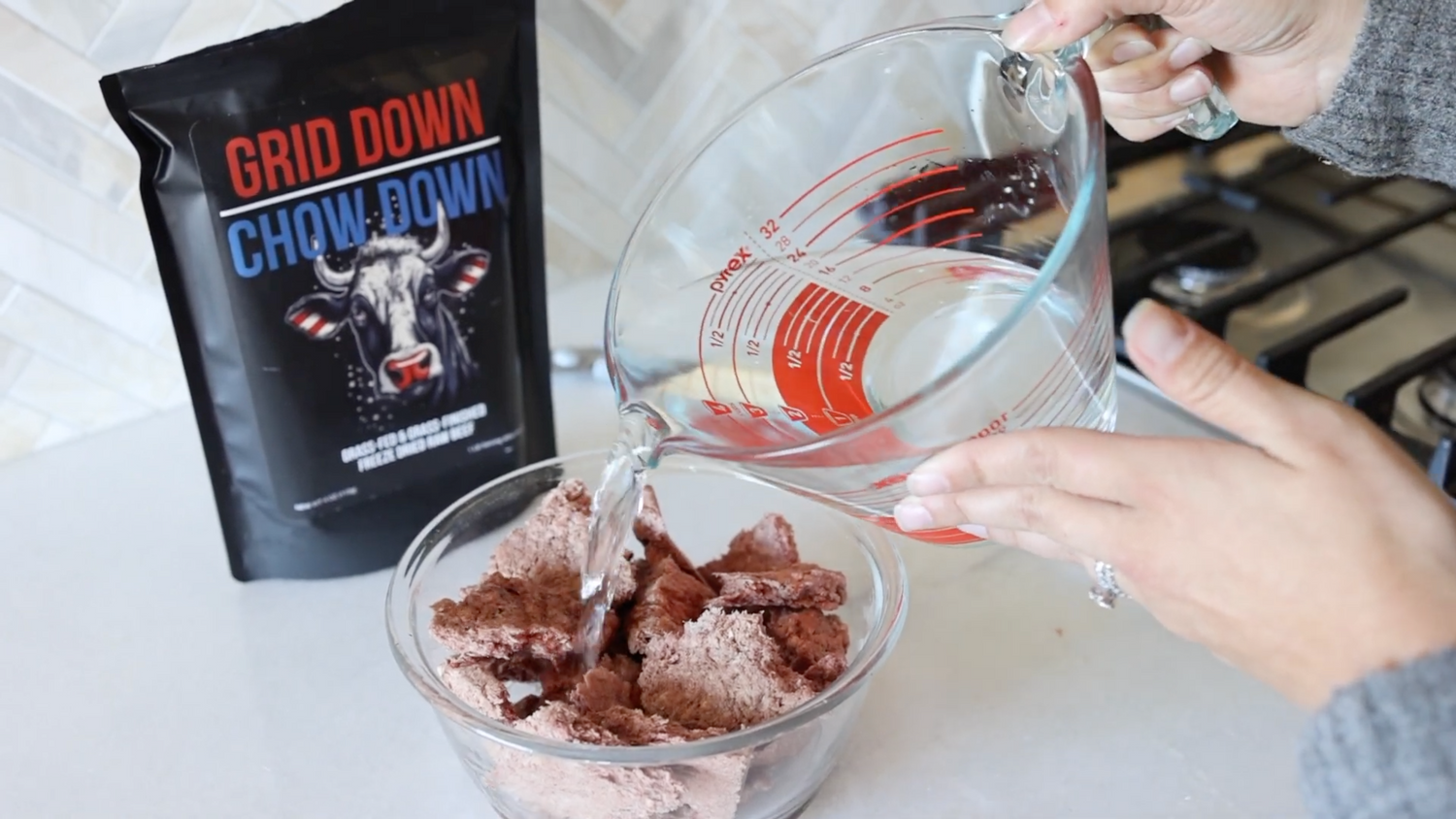 Grass-Fed Goodness, Freeze-Dried.
Our grass-fed & grass-finished freeze dried raw beef is made fresh in the USA and boasts a 10-15 year shelf life. We know you'll love it.
Buy Now
Premium Freeze-Dried Beef

We minimize processing by freeze-drying our beef from a raw state.

Made In The USA

Our grass-fed beef is prepared fresh in Bixby, Oklahoma.

10-15 Year Shelf-Life

Great for camping, hunting or preparing for the unexpected.
Full Details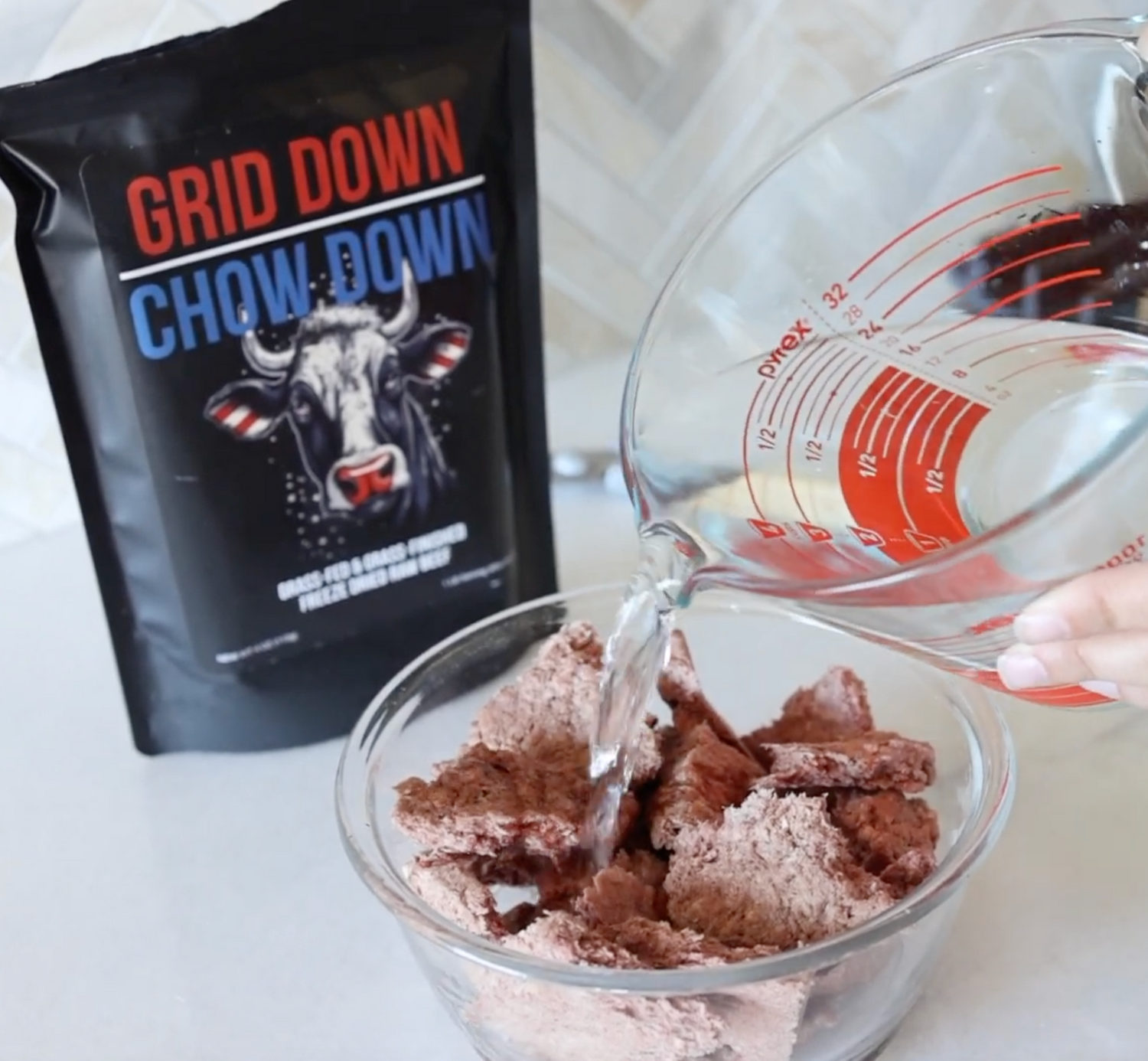 Features and Benefits

☑️ 10-15 year shelf life.
☑️ Grass-fed, grass-finished.
☑️ No mRNA vaccines.
☑️ Freeze-drying process retains all nutrients.
☑️ 4oz freeze-dried package = 1 lb raw hydrated meat.
☑️ Packaged in an air-tight, vacuum-sealed package, with an oxygen & moisture absorbing packet.
☑️ The blood and fat will show up just like fresh ground beef bought from the store.
Why GDCD?

Unlike others, our freeze-dried ground beef is prepared RAW allowing you protein-packed and nutrient-rich raw meat to use the same way you would if it was fresh from the store.

Grid Down Chow Down freeze-dried ground beef will rehydrate entirely after 5 to 10 minutes in cool water. It's an excellent addition to chilis, casseroles, stews, and even makes a delicious hamburger patty!
Serving Size

12 servings = 3 lbs of rehydrated meat,
24 servings = 6 lbs of rehydrated meat,
36 servings = 9 lbs of rehydrated meat,
48 servings = 12 lbs of rehydrated meat,
96 servings = 24 lbs of rehydrated meat
Return Policy

Each order is made fresh to maximize the life of this product. For this reason all orders are final sale. No refunds or returns are accepted.
What our customers say
Dinner in a pinch

We forgot to thaw our meat for taco night and luckily I had this on hand. It was ready in minutes and so easy! Definitely getting more.

Great for on the go

This meat is so good and lightweight I can't imagine not using it for hiking and camping trips. You've gotta get some of this stuff!!!

Delicious!!!

I wasn't sure I would like the flavor of freeze dried meat, but honestly it may be better than what I normally get at the store. High quality meat for sure.

OMG the flavor tho

I have made it several times and no one can tell it wasn't fresh actually I get compliments on how good it is. go get ya some!